Surf- and yoga holiday Julianadorp Aan Zee
Want to relax and enjoy yourself this summer? Come to the 5-day surf and yoga holiday of Surfschool High5 and Senzadi Yoga in Julianadorp Aan Zee. Have fun, relax and regain your physical and mental balance in the northern heads of North Holland at one of the most beautiful beaches in the Netherlands. This week is all about relaxing and regaining your balance. Have fun while surfing and relax during the yoga classes and the breathwork session. Camp in peace and quiet on a farmer's mini-campsite. Leave your busy life behind, clear your head and enjoy the freedom in the beautiful surroundings.
Julianadorp Aan Zee offers the ultimate opportunity to escape the fast life. A coastal village in the head of North Holland, where the beach is still really the beach: you are surrounded by sea and dunes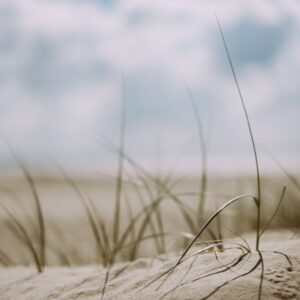 You stay in your own tent, camper or caravan at camping Helmzicht. A farmers mini camping site that is fully equipped. There is a room with a refrigerator, microwave and washing-up facilities. The sanitary facilities are neat and clean. The camping pitches are spacious and equipped with electricity. You look out over bulb land and dunes. Peace and space around you within walking distance of the dunes, the beach and the surf school.
Are you a beginning surfer or are you already advanced? Our certified surf teachers offer you surf lessons at your level. During this week you also have every opportunity to use material from us outside of the lessons. This is optional. Go into the water with a wetsuit and a surfboard, SUP or bodyboard. No surfing weather (surfing is almost always possible, except in storms or flatness)? No problem! We provide a replacement activity such as a SUP tour or SUP yoga.
Nadya from Senzadi yoga teaches yoga classes on the beach. Yoga is also known as meditation in motion: doing nothing for a while, except with your breathing and your body. You make your body stronger and more flexible and you learn to relax. Surfing and yoga are the ideal combination, because both expect you to be in the "now". You go out of your head, into your body. The yoga classes are suitable for all levels.
With breathwork you literally blow the tension out of your body. It can be a very special experience for you and is a wonderful way to relax and let go. The breathing session is given by Gert Jan and Mickey from Boezt Den Helder.
We would like to show you more of our beautiful surroundings. Depending on what the group wants and what the weather does, we want to go and have a early morning hike at sunrise, creative beachcombing (a beach clean-up, although our beach is the cleanest in North Holland) or take a night walk on a clear night. . We will decide this in consultation with you on day 1.
How does the week look like?
Single price
 -€395,- early bird discount (register before April 30 at the latest)
 -€429,- standard price
Duo discount (book for at least 2 persons)
 -€385,- early bird discount (register before April 30 at the latest)
 -€419,- standard price
If this week cannot take place due to corona measures, there are no costs involved and you will be refunded the full amount.