The Surf School & Kitesurf school
Surfschool High5 is the ultimate destination for anyone who wants to learn how to surf or expand their skills in the waves. Our experienced team provides high-quality surf and kitesurfing lessons with a personal touch, ensuring that every student receives individualized attention and support. We cater to a diverse audience of adventure-seekers, both young and old, who are eager to learn and have fun in the water.
At Surfschool High5, we pride ourselves on our incredible vibe and openness to the world and people. When you choose us as your surf school, it's like meeting a friend who teaches you how to surf. We offer a unique and welcoming atmosphere that makes everyone feel at home, whether you're a beginner or an experienced surfer.
Our commitment to quality is evident in the materials we use, which are of the highest caliber to ensure your safety and enjoyment. With Surfschool High5, you'll learn to surf on the best equipment available, all while having the time of your life.
Whether you're looking for a new adventure, want to improve your surfing skills, or just want to experience the joy of riding the waves, Surfschool High5 is the place to be. Join us today and discover the thrill of surfing with a team of passionate and experienced professionals
JOOST
Joost is a true grandmaster of surfing. With more than 20 years of surf experience, there is nothing he doesn't know about surf. With a great sense of humor, he will teach you in a fun and professional way everything there is to know about riding waves.
SURFING
LIFEGUARD
RIDING THE BIKE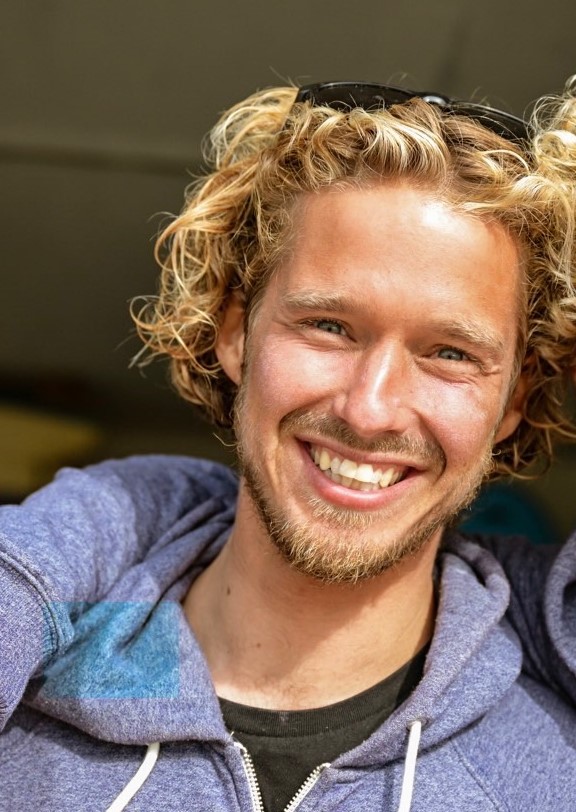 Marcel
Marcel considers himself a real "boardhead". Probably since he can stand, he has been standing on the boards too. No matter if skateboard, snowboard, and surfboard. A board underneath his feet brings a smile to his face and of course, he likes nothing more than to share that. With a lot of enthusiasm and a good mood, he teaches even a seahorse to stand on a surfboard.
SURFING
LIFEGUARD
JOGGELING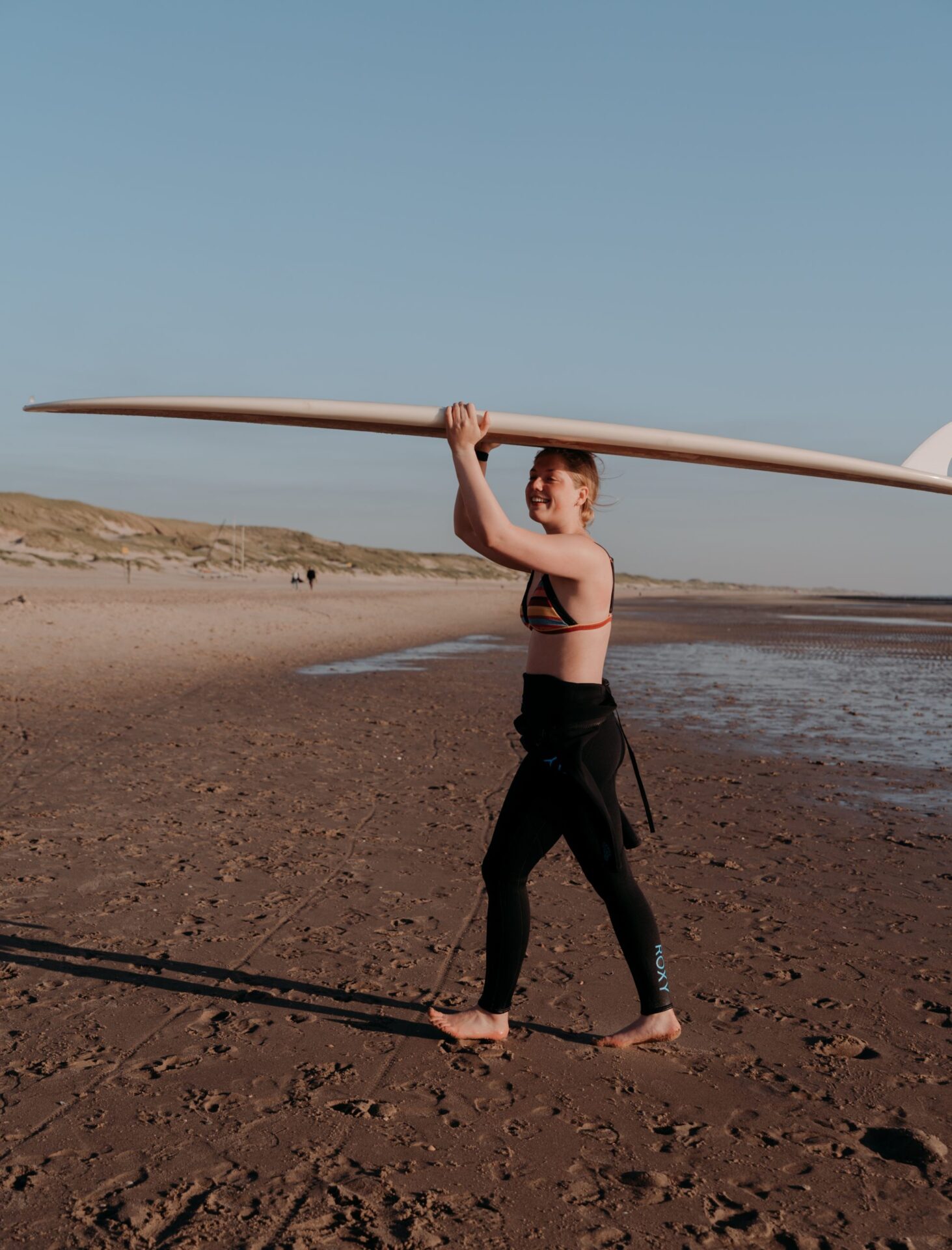 LUNA
Luna has been with us for a few years now and we never looked back since. Pure kindness with a lot of enthusiasm she will get you easily comfortable on a surfboard. Not just standing out under female surfers she also lets some male surfer look bad when she rides the waves.
SURFING
LIFEGUARD
Being mad
RUTH
Since Ruth discovered surfing in 2020, she can no longer be burned from water. 100% committed to doing what makes her happy. The happiest is Ruth on a morning with the sun, nice waves, and a good latte coffee with oat milk in her hand. Which she also makes with love for you, by the way. Are you coming to get one?
BARISTA SKILLS
WRITING SKILLS
BREAKDANCE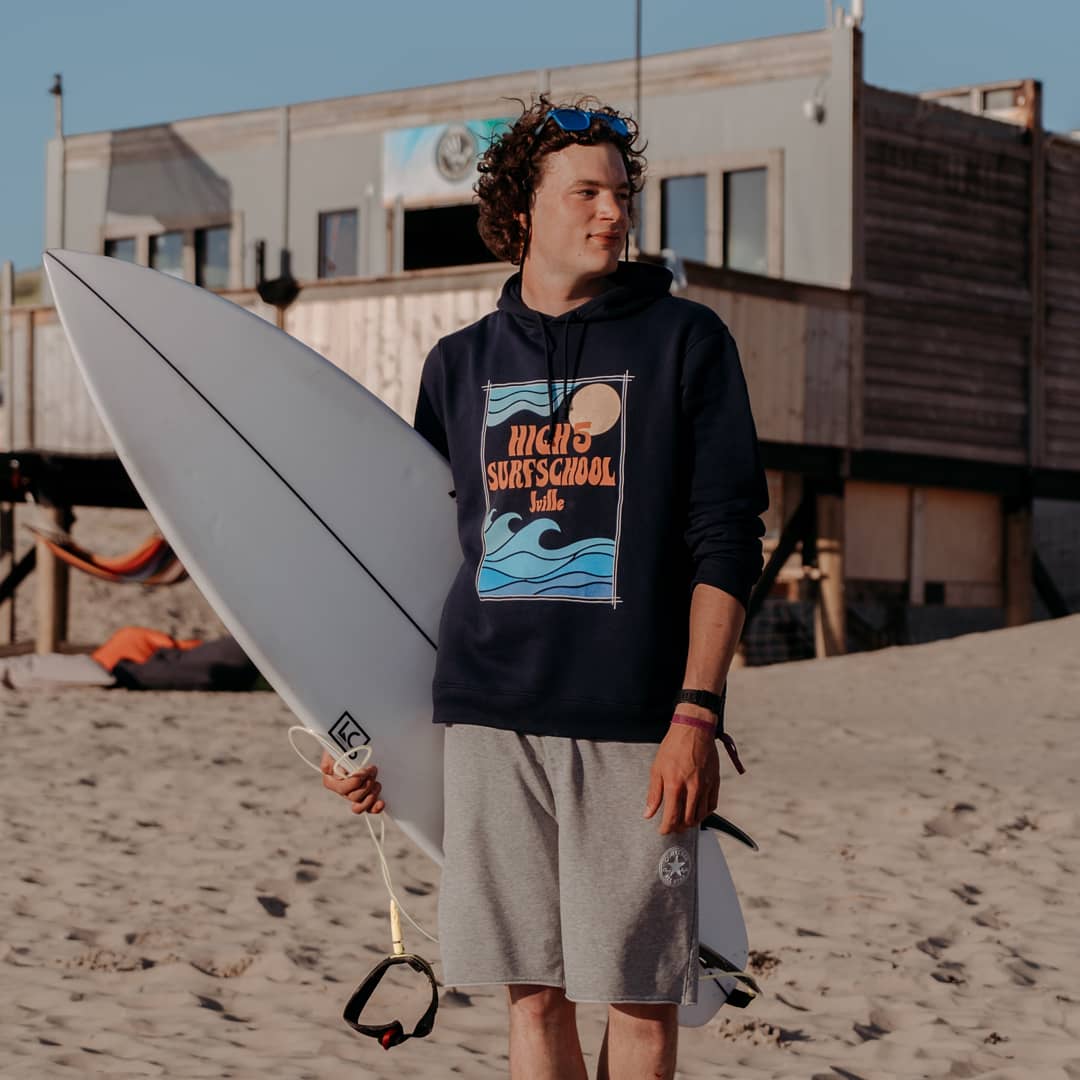 DAAN
Daan is living the dream of teaching snowboarding in the winter and from now on surfing in the summer. He simply enjoys having fun at work. On top of that, he also teaches swimming to kids.
SURFING
LIFEGUARD
Rapping
CONTACT HIGH5
Still in doubt, or not sure which board and wetsuit suits you? We are happy to advise you in the shop on the beach or by telephone.
Prefer to start lessons? That is also possible! We offer group lessons, individual or private lessons, but also multi-day/weekly courses. Contact us or read more on our website!
WHAT KIND OF ACTIVITIES DOES SURF SCHOOL HIGH5 OFFER?
You can book with us for small and large groups for a variety of activities. Activities for which you can call on us are, for example, organizing school trips, bachelor parties, family days, weekend outings, birthday gifts, or an original first date!
First, High5 offers Surf and Yoga classes.
You can also contact us for rent Stand Up Paddle boards (SUP boards), body boards, or skim boards.
We can also prepare a Volleyball field for groups so that no one has to get bored.
Playing in the water with a surfboard is a guaranteed hit for young and old. Contact us for the possibilities!
STAY INFORMED
We occasionally organize events, or we have great offers. Sign up for the newsletter and stay informed about our activities and the latest news.
Also, follow us on Instagram for regular surf checks and wave info.