Flyers 100% recycled paper
Our new flyers are here!
You always wanted to try out surfing? With us it is possible! Surf courses for all ages. Can you swim? Then you can surf too. We are located at the Julianadorp beach entrance about 50m south of the "Paal6" beach restaurant.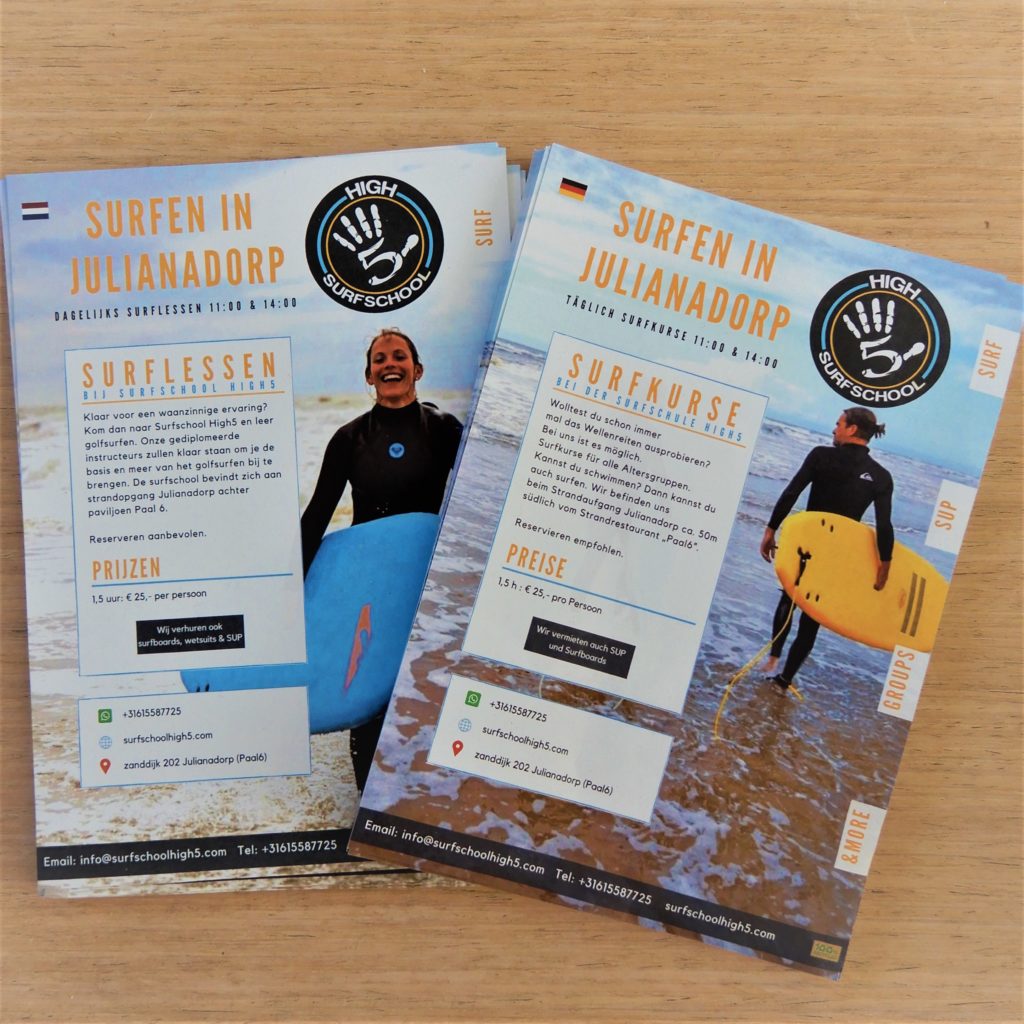 Made from 100% recycled paper.